Call us on 0207 4594 854 to make an appointment to see your private GP at Levitas Clinic
Here at Levitas Clinic, we understand that it's your absolute priority to keep your children healthy and happy. We think of ourselves as a family-focused practice and aim to make it easy for you to get help should your children become unwell. With our Private GP, we can prioritise you when you need it, even offering same day appointments. We also offer a full range of health and wellness services to help care for your child.
We are family focused as a practice and can treat a variety of minor illnesses for children. Whether your child is suffering from a cough, temperature or rash we are available to help. We can also offer specialist paediatric blood taking, when needed.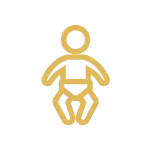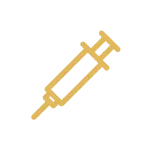 We can help with your children's vaccination needs, whether this be with standard vaccination schedules, or travel vaccinations. .
We offer Iron Infusions for children over the age of fourteen. Iron infusions may be needed to help combat anaemia, a very common iron deficiency that occurs due to low levels of haemoglobin in red blood cells.